10 Times Wrestlers Thought They Were Fired For Sure
9. A.P.A.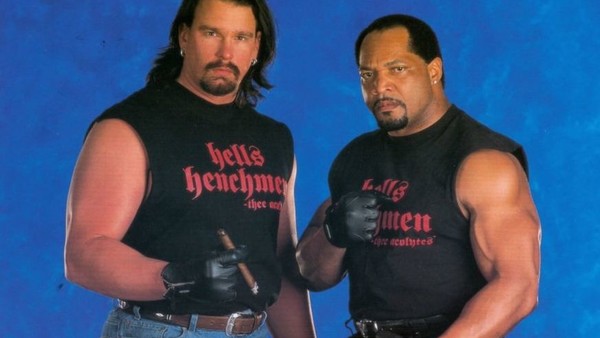 For most folks, the idea of getting absolutely blind drunk in front of your boss and no doubt making a complete and utter fool of yourself would be enough to leave you assuming the worst in terms of your job security.
And that's precisely how Bradshaw and Farooq felt around the time of the former's birthday bash during the middle of the Attitude Era. The future JBL was already well and truly "messed up" by the time the pair made it to Baltimore - the place where WWE were producing their next TV tapings. Then, as the duo continued their partying ways, Vince and Shane McMahon opted to join the fun at the hotel.
The next morning, Bradshaw awoke in his room with Farooq and explained how the boss had dropped off his wasted vessel in his limo. There and then, both men thought their infamous antics would result in McMahon wishing them the best in their future endeavours.
However, Vinnie Mac had other ideas. He instead pitched that the two should take said hijinks and run with them on TV, giving birth to the A.P.A. in the wake of a wild night with the Chairman.