10 Wrestling Feuds That Borrowed From Unlikely Inspirations
"Memories are times we borrow, for spending tomorrow"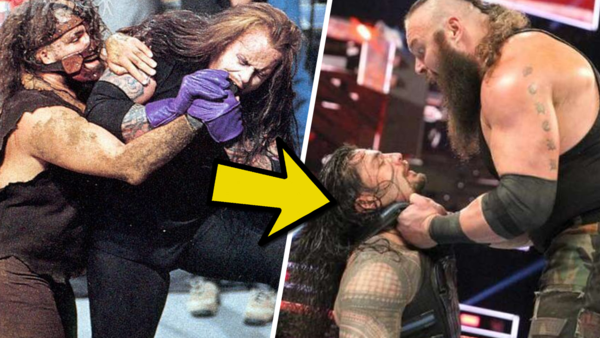 It's okay for something not to be box fresh in professional wrestling.
Of all the countless criticisms levied at Monday Night Raw, one isn't that they're doing things they've done countless times before. If anything, it's the opposite - Vince McMahon and Bruce Prichard were in control of some of the finest pro wrestling television ever and it remains a weekly annoyance that the former's increasingly erratic style has butchered some of that legacy. Where is the energy and excitement of whatever version of the product people found at various times when it was genuinely thrilling?
Much of AEW's early booking successes have come from those with influence leaning on the stories and territories they've loved. Triple H's best years as NXT booker saw him meld all he loved about the simplistic style of NWA title fights and inject them with the Sports Entertainment philosophies he'd become ingrained with since before joining the family business formally in the mid-2000s.
The rules are as archaic as those spouting them too - seven years, seven months or seven weeks - if something's so good that it can be borrowed and tweaked to suit, then do just that. Rip-offs suck, but homages and tributes can sometimes soar as high as the original...
10. The Rock Vs Triple H (Stone Cold Steve Austin Vs Vince McMahon)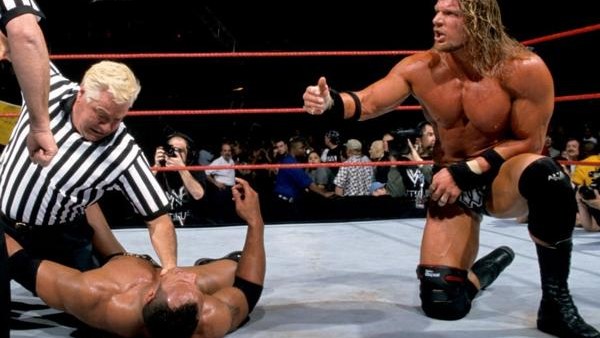 Hiding in plain sight barely a year removed from the original epic, the magic of Triple H and The Rock's main event programme in 2000 wasn't that it borrowed from their own feuds in 1997, 1998 and 1999, but that it knew how to relight the dying embers of a conflict that had transformed company fortunes.
Stone Cold Steve Austin and Vince McMahon's man vs corporate machine angle was ingeniously exploited for as long as the company could justify, but few noticed when 'The Great One' and 'The Game' just borrowed the best bits for wrap-around content.
With Austin out injured and McMahon's character taking a break from television, The Rock became the last great hope to take down the Triple H and Stephanie McMahon's power-mad rulership. Just as he was about to manage it, Shane and Vince both separately turned on him to consolidate authority.
Hurdles continued to be placed in front of the company's new lead babyface, which he'd proceed to hop over with every passing pay-per-view. By the time the pair were pulled apart in different directions, Austin himself was on the comeback trail and few fans had mourned his extended absence.