6 Ups & 3 Downs From WWE Raw (28 August - Results & Review)
UPS…
6. Ciampa Backs Up His Tough Talk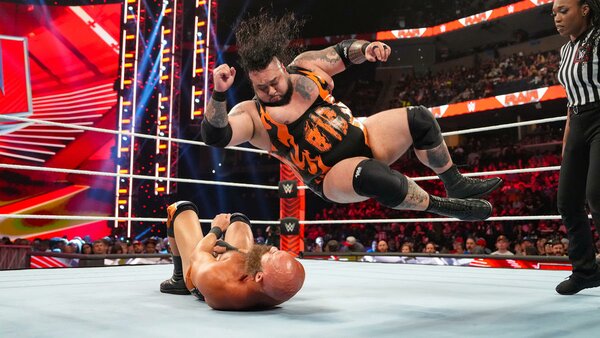 Last week, Tommaso Ciampa cut an impassioned promo about needing to step up and become "the guy" in WWE. It was a solid promo that probably would have been better served in front of a live crowd.
Monday, he gave the physical equivalent of that promo, defeating Bronson Reed in a brisk, hard-hitting match that saw Ciampa pick the bigger man up and deliver an Air Raid Crash, overcome a running Liger Bomb from Reed, and hit several stiff shots en route to pinning Bronson with a crucifix bomb.
The match wasn't a memorable one – a couple of the moves might stick out – but the point here is that Tommaso finally got past Bronson and won, backing up his promo. This doesn't necessarily fill fans with all the confidence in the world – WWE has done this before and then pulled the rug out, dropping a push suddenly – but it's fair to give positive marks here.