7 Ups And 8 Downs From WWE Raw (Dec 9)
Downs...
8. Rowan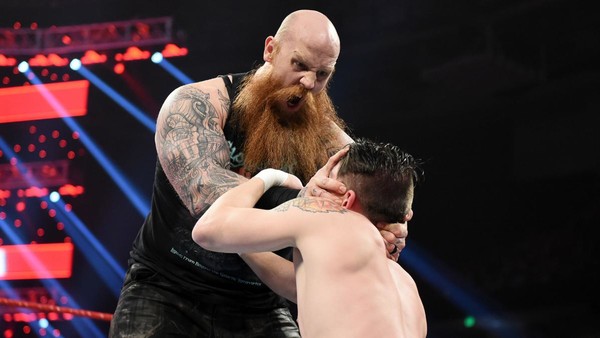 Let's not harp on this too much… (pun intended)
Does anyone care about Erick Rowan yet? Yes, the jobber stealing the cage and running off to distract Rowan and steal a countout victory was cute, but none of that made this writer care about Rowan or what's in the stupid cage.
Meanwhile, WWE released Luke Harper this weekend, after his little mini-revival with Rowan made the tandem more interesting than they had been in forever. So this year, WWE invested time and effort in turning Rowan into a monster sidekick to Daniel Bryan, spun him off with Harper, then sent him to Raw to fawn over an unseen pet.
Yep.