AEW Rampage TV Ratings Down Following Timeslot Change
Aided by Hangman Page vs. Adam Cole, AEW Rampage fared better than the previous preemption.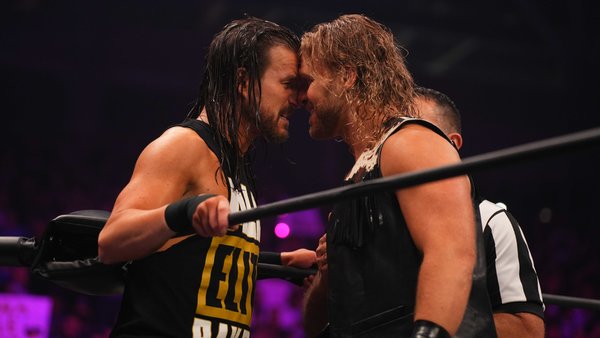 Preempted from its usual timeslot due to NBA playoff coverages, the Friday 15 April 2022 episode of AEW Rampage suffered a decline in television ratings.
As originally reported by Wrestlenomics' Brandon Thurston, the one-hour broadcast was watched by a total of 482,000 P2+ viewers at 7 PM EST on TNT. The show usually goes out at 10 PM EST but was shifted in favour of an NBA game drawing 2.185 million viewers this past Friday.
Amongst Rampage's P2+ audience were 288,000 viewers in the key 18-49 demographic. This made for a P18-49 rating of 0.22. For comparison's sake, NBA coverage airing on Turner in Rampage's usual timeslot hit a 0.84 rating.
Rampage still finished ninth on the night amongst original cable telecasts, despite the change in time. It would have topped the 7 PM slot on cable if not for the NBA coverage.
Compared to the previous week, Rampage was 20% down in P2+ and 12% in P18-49. It was up from its previous 7 PM EST preemption, however, improving on the 471,000 total viewers and 257,000 aged 18-49 drawn on 18 February 2022.
The 15 April Rampage clashed directly with NBA pre-game coverage at 7 PM EST drawing a 0.23 P18-49 rating on ESPN, then a game hitting a 1.12 rating at 7:41 PM.
Data: Wrestlenomics, Showbuzz Daily.
Create Content and Get Paid
---