Edge & Christian To Debut New Podcast This Month
Because if there's one thing we need more of it's wrestling podcasts.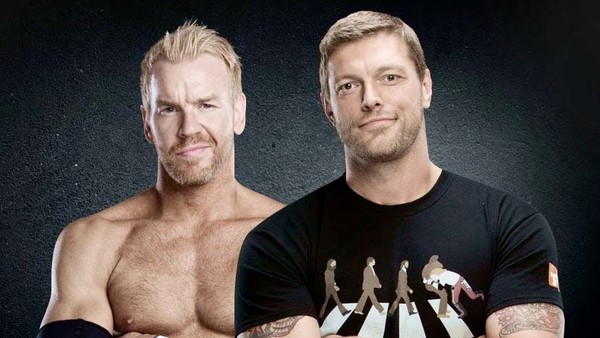 You can count former WWE superstars Edge and Christian (real names Adam Copeland and Jay Reso, respectively) among the latest wrestling-related figures to jump into a market that is rapidly becoming oversaturated. Edge took to his Twitter to announce he and his friend's new podcast.
The show, which will be called "E&C's Pod of Awesomeness" - an overt way of sidestepping the legalities of using their wrestling monikers in a non-WWE business venture - will debut on March 24th and will be available for free through via iTunes and presumably all other podcast apps.
Edge and Christian's WWE Network show was among the most viewed content on the streaming service as the episodes were premiering, and the two have excellent chemistry together so this has potential to be a well-received show, However, one can't help but wonder if the overwhelming amount of podcasts featuring insiders from the business of professional wrestling isn't approaching burnout levels.
In addition to the tentpoles of the medium like The Steve Austin Show and Talk Is Jericho, along with the the massive number of less popular but often equally entertaining shows such as MLW Radio, Live Audio Wrestling and Sam Roberts, now Jerry "The King" Lawler and Raven have both recently entered the arena as well.
Don't be surprised to see the Pod of Awesomeness carve out a place among the more popular shows once it gains a following. Edge and Christian remain quite popular with the wrestling audience and their past appearances on other podcasts have been extremely entertaining. Hopefully this also leads to the duo recording more episodes of their WWE Network series.
Will you be checking out the E&C Pod of Awesomeness once it debuts, or is your podcast schedule already full? Drop your favorites in the comments.
Create Content and Get Paid
---