Frustrated Triple H Shoots On WWE NXT Audience: "Fans Ruin Their Own Stuff...Just Watch It Or Don't"
'King Of Kings' plays a bit of a dangerous game in recent NXT media call.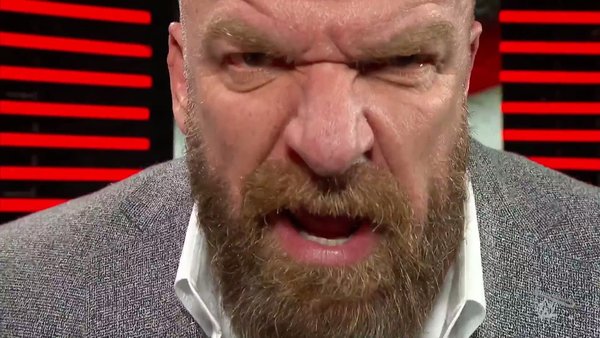 Paul 'Triple H Levesque made several divisive remarks regarding recent criticism towards the NXT product in a TakeOver: In Your House media call that will likely draw attention for reasons entirely unrelated to the show.
Speaking to various wrestling journalists, he made no secret of his issues with the current way audiences consume the product. He said (h/t to WrestlingInc for the transcription):
"Do you like it, or do you not like it? Do you have to say, 'I like it, but I like this other thing more,' or 'I like it, but I don't like it as much as I like that one.' Just watch it or don't and stop trying to figure out where everything goes...The fans ruin their own stuff half the time trying to figure out where everything goes and why it's going there and how and then trying to pick up their phone and go search for the thing to find out what it is that can ruin it for them so they're not surprised when it happens. I don't understand that. I'm thrilled with what the brand is. I'm happy with where it is. Do I want it to get better? Yes. Do I want it to grow? Yes. Do I want it to expand? Yes.But again, people will take this line, use it out of context. It's a marathon, not a sprint. I'm not here to make a brand that's around for a few years or a few minutes. I want it to be long term, and how's it going to be long term? It's going to morph and evolve. It shouldn't be the same. If it's the same three years from now or four years from now as it is right now, we made a mistake. It's just like people, you grow. If you're the same person four years from now, you didn't grow."
Levesque seemed to anticipate how his first comments would go down, perhaps cognisant of the backlash towards controversial Monday Night Raw promo that also blamed audiences in 2014. Audience viewing figures across the board have sharply declined ever since.
Laying responsibility at the door of the paying customer is a risky strategy, particularly with the brand a long way removed from the critical acclaim it once received. It'll be interesting to note if any of this is revisited when 'The Game' and the media meet again after the show on Sunday.
Create Content and Get Paid
---