It's Official: Triple H's WWE SmackDown Is A MONSTER TV Show
Fast becoming a powerhouse, WWE SmackDown drew 2.5 million viewers last week.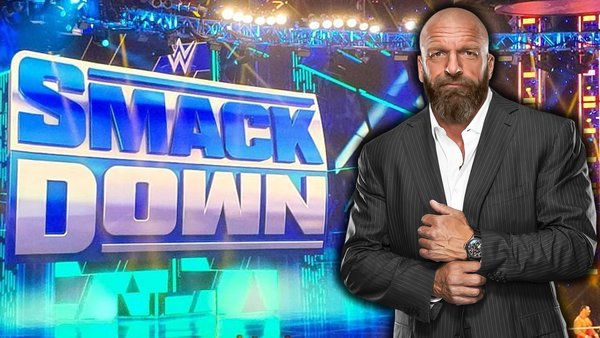 WWE SmackDown is fast becoming a powerhouse television show, with its 23 September episode continuing promising ratings trends by drawing its highest total viewership in almost two years.
As originally reported by Wrestlenomics, an average of 2.535 million people watched last Friday's SmackDown across its two hours. The blue brand hasn't hit this mark since 25 December 2020 - a show that benefitted from an NFL lead-in. Remove such boosts from the equation and SmackDown's P2+ number would've been at its highest since 20 March 2020.
Around 819,000 people aged between 18 and 49 watched the 23 September SmackDown for a P18-49 rating of 0.63.
Both of SmackDown's key numbers were up from the previous week, when the show hit 2.212 million average viewers and a 0.50 P18-49 rating.
Wrestlenomics note that SmackDown's most-watched quarter was 9:00 to 9:15 PM. This featured Braun Strowman vs. Otis, a Brawling Brutes promo, and an ad break, and drew 2.767 million viewers including 913,000 P18-49.
While Paul 'Triple H' Levesque's appointment as WWE's head of creative did not produce the same initial ratings spark for SmackDown as it had for Raw, the Friday night show is now on the upswing. Total viewership has now topped 2 million for three consecutive weeks. The P18-49 rating, meanwhile, has consistently finished above 0.50 during the same time period.
This week's number was likely boosted by the hype surrounding the seemingly-imminent Bray Wyatt comeback, which is supported by the high quarter-hour for Strowman (a former Wyatt associate) vs. Otis, as well as general positivity surrounding The Bloodline's storyline with Sami Zayn.
The coming weeks and months will paint a truer picture of where SmackDown stands as a brand. Nonetheless, the brand's positive momentum is undeniable while Raw struggles against fierce NFL competition on Mondays.
Data: Wrestlenomics, Showbuzz Daily.
Create Content and Get Paid
---