New Photo Shows WWE's Bray Wyatt In GREAT Physical Shape
Bray Wyatt has been a busy boy in the gym during his latest WWE layoff.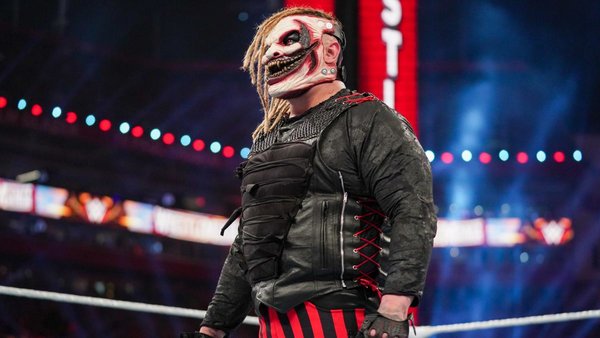 Bray Wyatt is expected to return to WWE TV imminently, and the 'Fiend' will do so in the best physical shape of his entire life.
The fan page @Fiend4Follows posted a recent pic of Bray posing with a fan when out and about - it shows that Wyatt has been training his ass off during his downtime. Seriously, click the thumbnail in the tweet and make it fullscreen. Wyatt is in excellent condition.
He appears to have slimmed down a little without sacrificing any muscle mass. Crucially (and this is more important), he also looks happy. Fingers crossed WWE book a comeback worthy of Bray that keeps a smile on his face.
Wyatt hasn't been seen on television since losing to Randy Orton at WrestleMania 37. There, he also split from Alexa Bliss; she has since replaced Bray as Raw's resident supernatural trickster. Who knows if WWE will want to revisit that story to tie up loose ends (namely, give Bray revenge) or just move on completely.
Bray looks ready to make that comeback soon though. It was reported in June that he's being advertised locally for the 9 August episode of Raw.
Create Content and Get Paid
---