Ric Flair Details Abandoned WWE Feud That Could've Been AMAZING
WWE scrapped tentative pay-per-view plans for this incredible Ric Flair feud.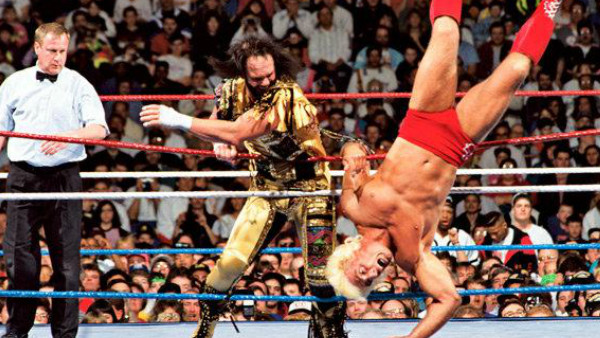 Ric Flair debuted in the then-WWF as Bobby Heenan's latest client during the second half of 1991. However, 'Slick Ric' could've made his federation bow three years earlier.
It's true. Flair almost jumped ship from the NWA to Vince McMahon's promotion in 1988, and he was intrigued by what the WWF boss had in mind for him - Ric told Wrestling Inc that he was tentatively pencilled in to work with reigning WWF Champion Randy Savage on a major pay-per-view that same year.
Eventually, he decided not to make the leap.
The 'Nature Boy' admitted that he would've found it hard to go from touring NWA World Champ to bit-part backup heel in the WWF machine. This would be the first of several nearly moments for Flair in the company. Later, he seemed destined for a money-spinning WrestleMania VIII showdown with Hulk Hogan.
That was scrapped in favour of Hogan vs. Sid Justice. Funnily enough, Ric was then placed in a secondary feud for the WWF Title with...Randy Savage! The rivalry that Vince wanted three years prior did end up happening.
It would've been special back in '88 though.
Create Content and Get Paid
---