Surprising WWE Legend "Feels Bad" For Vince McMahon
One WWE Hall Of Famer says he'll miss Vince McMahon's influence on wrestling.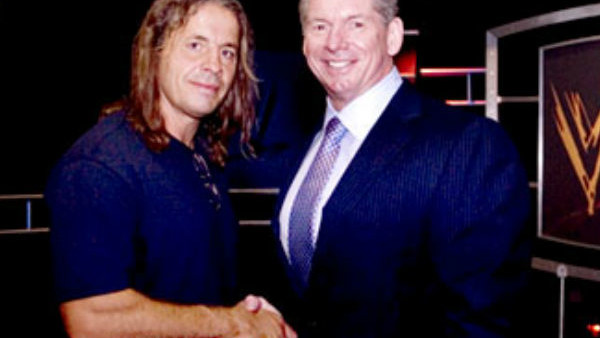 Bret Hart "feels bad" about the circumstances which led to Vince McMahon's retirement from WWE.
The 'Hitman' told SportsKeeda that he was just as "surprised" as anybody when news broke that McMahon was stepping down and walking away. He doesn't think anybody will ever make "as big a footprint" on the pro wrestling industry as Vince did during his tenure on top of the WWE mountain.
Bret also told legendary reporter Bill Apter this: "I know people probably think I would be gloating or happy to see him go through what he's going through, but I don't. I feel bad that it happened or whatever has happened. I think his loss or his absence from the business will be sorely missed".
Hart has had an on/off relationship with McMahon ever since the infamous 'Montreal Screwjob' occurred back at Survivor Series 1997. The pair went on to mend fences, and even worked together at WrestleMania XXVI in 2010.
Bret knows some out there would probably forgive him for twisting the knife, but he won't do it. In fact, he thinks the whole circumstances around Vince's retirement are really regrettable and "sad".
Create Content and Get Paid
---