Triple H Speaks Out About Vince McMahon's Controversial WWE Return
Paul Levesque offers definitive statement on Vince McMahon's divisive return.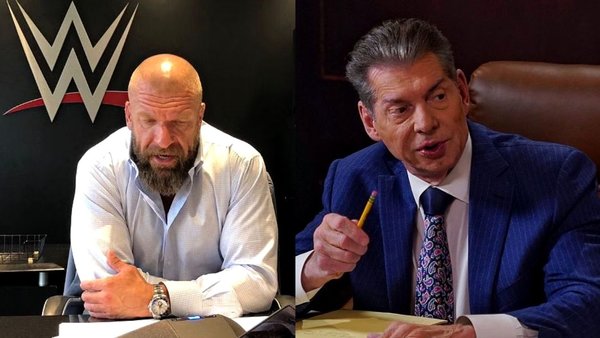 Triple H has publicly spoken about Vince McMahon's shocking - if not surprising - return to WWE at the start of this year.
Hunter took over all duties as Chief Content Officer and Head of Creative after McMahon resigned in disgrace last July. He has remained in post since his Father-In-Law reinstalled himself as Chairman Of The Board in January, but there's been a lot of speculation about how the two would or could co-exist amidst the changes.
Speaking about that on the company's Q4 earnings call, he said (H/T Wrestling Observer);
"I want to reiterate just how excited I am and how much fun I am having in my role as chief content officer. I also want to add that having Vince around has been great. I will tell you this: it has allowed me, and allow me to speak for our entire creative team, but we're standing on the shoulders of giants. So having him back and involved, even at just the Board level, comes with his incredible insight. He is a tremendous asset to this company. This is the best time of the year. We've kicked off the road to WrestleMania. It's an amazing moment for WWE, and I look forward to continuing to build the business alongside this leadership team for the long term."
Triple H and the since-departed Stephanie McMahon were both part of a board that "said it unanimously agreed that Mr. McMahon's return to the business wouldn't be in shareholders' best interest", before McMahon aggressively did it anyway.