Update On The Undertaker's WWE Status
The Undertaker reveals his current mindset; talks whether or not WWE fans will see him again.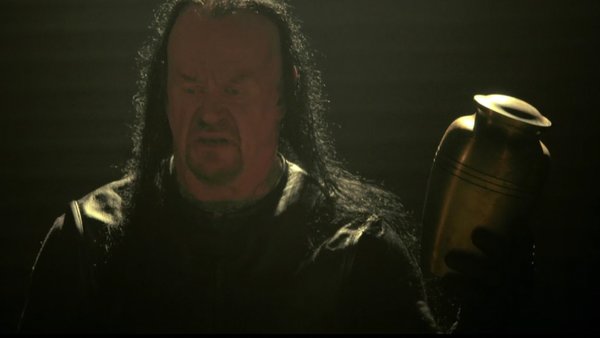 The Undertaker has told the Dallas Morning News that his "passion is still there" for WWE.
'Taker then went on to say that his "time has passed" from an in-ring perspective though. He's fully willing to step aside and let a younger crew emerge; later, when the icon was asked about WrestleMania 38 next spring, he said he'd be eager to watch the two-night event as a fan.
Obviously, that could change, but it doesn't sound like 'The Deadman' is keen to step between the ropes ever again. He did, however, suggest that some more cameo appearances could occur in the future ("This is WWE and things happen").
It sounds like they'd be strictly non-physical.
The Undertaker is also happy to see WWE spread 'Mania across multiple nights for the third year running. He pointed out that it became tough for fans to "keep the energy levels high" when the pay-per-view epics ran for anywhere between 6-7 hours.
'Taker believes going down the weekender route makes things better for everybody, especially those buying tickets. He refused to be drawn on whether or not people will be buying briefs to see him in Texas.
Create Content and Get Paid
---