Vince McMahon Brushed Off THIS Famous WWE Moment
The former WWE boss told writers not to capitalise on this cherished promo.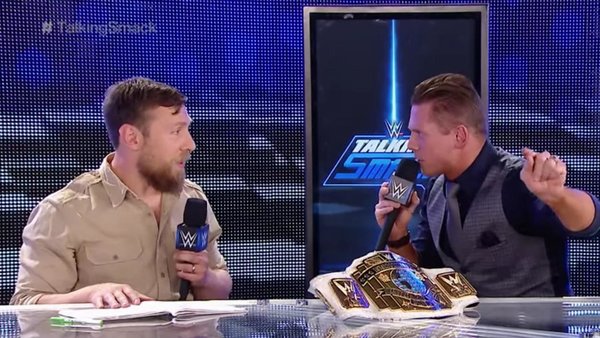 Vince McMahon shot down suggestions that a memorable verbal spat between The Miz and Daniel Bryan made Talking Smack a success.
Road Dogg revealed, via his podcast, that the then-WWE boss was left unimpressed when his creative team waxed lyrical about the fiery moment's potential. According to Roadie, McMahon turned to him and said: "Oh, [that moment] 40,000 people watched?".
Ouch.
Talking Smack might've been a great watch at times (especially during that era), but it was always on the chopping block as far as Vince was concerned. Road Dogg admitted that the show never did "great numbers" for the company, and that's why McMahon was so sour on it.
Everyone agreed that Miz and Bryan's "off-the-cuff" argument was excellent TV, but it happened on a secondary platform that few fans went out of their way to see. So, in other words, Vince had no intentions to follow up on it by delivering that sort of thing weekly - he just didn't really care about Talking Smack.
The show was eventually cancelled in July 2017, but WWE has experimented with more post-show content on the Network/Peacock since.