Vince McMahon's Original Plans For WWE WrestleMania 36 Without Fans
WWE also hoping to become first company with attendance after global crisis.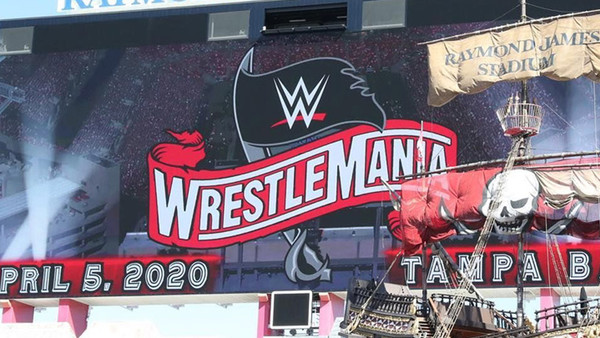 According to a report by Justin Barrasso of Sports Illustrated, Vince McMahon was at one point bullish on the idea of going ahead with WrestleMania 36 in its original venue, Tampa's Raymond James Stadium - albeit without fans.
Ultimately, the WWE chairman was forced to relent on the idea, and move the show to the company's Performance Center. The Florida state government did not feel comfortable hosting an event of such bombast amidst a deeply serious health crisis, whilst staff within the company pointed out that the drawbacks of a fanless WrestleMania would be exacerbated manifold by a cavernous stadium.
However, though McMahon was made to back down on his proposal, he apparently remains adamant that WWE will be the first company to welcome fans back into their shows when the current situation finally subsides. The fact he was reportedly the only person in all of WWE who wanted to go ahead with WrestleMania 36 is indicative of the man's distinct principles which make pushing for a quick return so likely.
Barrasso also wrote that, although postponing 'Mania was the most logical option, McMahon did not want to be beholden to the logistical nightmare which would arise from it. Keeping a scintilla of control was the reason he insisted on going ahead.