WWE Celebrates Reaching 500 Million Social Media Users
WWE appreciates your support and they love reminding you of their success too.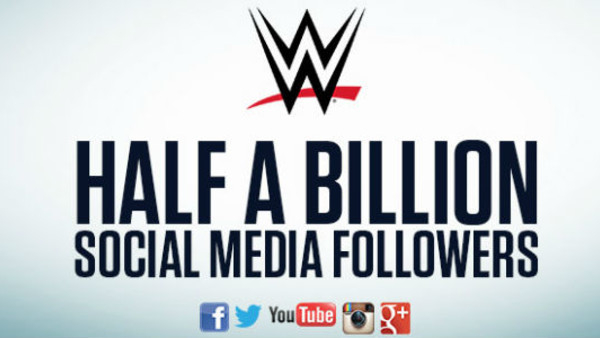 WWE issued a press release today celebrating their presence on social media by announcing that they have reached a huge milestone with half a billion fans through its global social media platforms. Even WWE Chairman and CEO Vince McMahon, who rarely tweets, was pushing the numbers as a big deal in a very cheesy message; https://twitter.com/VinceMcMahon/status/607914598486953984 Here are the figures that WWE sent out regarding their social media numbers: - Facebook: 354 million total likes, including 98 million new likes, an increase of 38 percent year-over year. - Twitter: 108 million total followers, including 18 million new followers, an increase of 20 percent year-over-year. - Instagram: 26 million total followers, including 25 million new followers, an increase of 2,955 percent year-over-year. - YouTube: 6.2 million total subscribers, including 2.8 million new subscribers, an increase of 82 percent year-over-year. They also noted that John Cena is the No.1 most followed active American athlete on Facebook with more than 36 million likes even though he doesn't even post on Facebook - it's just the WWE social media team making relevant posts for him. They also mentioned that according to Klout, WWE is the No. 1 most influential brand on Twitter. Regarding Youtube, they have nearly 5 billion video views in the past year alone, which they mention is more than NBA, MLB, NFL, NHL, ESPN and NASCAR. They do a great job on their Youtube channel of posting videos related to recent shows, top ten lists, other features like the JBL & Renee show and exclusive interviews with superstars as well. There is nothing wrong with WWE being proud of this accomplishment because it's not easy to get that many people to support your brand in that many different ways. Of course, they are counting some people as repeats since a user could follow 50 people on Twitter, 50 on Facebook, 50 on Instagram and so on. It's not like they have 500 million different users, but it's still an impressive number. Look for WWE to hammer this point home during Raw and Smackdown this week.
Create Content and Get Paid
---