10 Amazing Comic Book Redesigns That Didn't Last
6. Ben Reilly's Spider-Man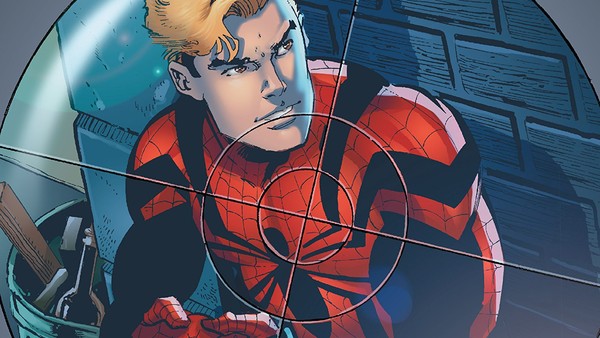 It takes a lot to top Steve Ditko's original Spider-Man costume, but several artists have come close. We've seen a striking Spider-Man in Insomniac's game from 2018, a 'superior' design when Dock Ock took over Peter Parker's body, and a neo-noir design from 2099. But out of all the recent designs that were phased out too quickly, Ben Reilly's Spider-Man costume has to be the coolest.
Introduced during the Clone Saga when Marvel planned to retire Peter Parker and replace him with what was then thought to be the real version - and not a clone - Ben's Spider-Man suit is arresting for all the right reasons. The black spider spans across his chest and falls over his shoulders, while the external web-cartridges lend a more competent feel to the outfit overall.
Naturally, when Marvel got cold feet and reinstated Peter as the OG Spidey, the Ben Reilly character was retired and with it the suit designed by Mark Bagley.
Bagley has hit home runs every time he's been given the chance to put his own spin on Spidey's costume, most recently in Spider-Man: Life Story, but Reilly's is still the best.
Ewan Paterson
WhatCulture's very own Comics Editor. Cats, comic books and spaghetti westerns are my thing. Rants about stuff @EwanRuinsThings
See more from Ewan