10 Best Comic Books Of 2018
6. Rise Of The Black Panther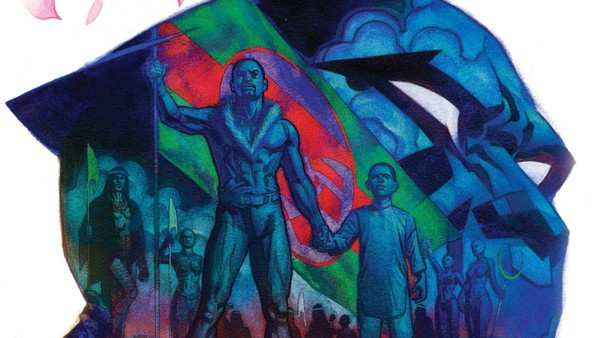 Ta-Nehisi Coates has been working his magic on Black Panther for a couple of years now, and 2018 saw arguably its best chapter yet, as Evan Narcisse joined him on Rise of the Black Panther - a comic that told the story of T'Challa's beginnings, and serves as the perfect introduction to the world of Wakanda, its history and its inhabitants.
Coates has obviously been doing tremendous things on the main Black Panther comic this year too, but Rise's world-building is phenomenal, as is its refreshing approach to T'Challa's origin. Coates and Narcisse spotlight two characters specifically, King T'Chaka (T'Challa's father), and N'Yami, T'Chaka's first wife and the mother of the man who we know today as the Black Panther.
Rise is a special book, and great credit must be given to artist Paul Renaud, who displays Wakanda in stunning fashion. It's one of the best looking Marvel books on shelves, and having recently been collected in one edition, it's also a perfect read to bookend the year - both for newcomers and longtime fans of the character.