10 Best Comic Books Of 2019
10. The Green Lantern - Grant Morrison & Liam Sharp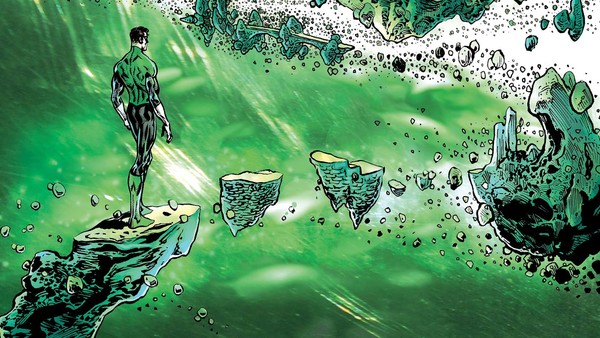 The Green Lantern is pure sci-fi spectacle, and a typical Silver and Bronze Age love-letter from writer Grant Morrison. The former Animal Man and Batman writer is this time joined by Liam Sharp, who turns in some of the most stunning images to have graced a GL comic in... pretty much ever. It really is that beautiful.
DC's GL books are on the up as of late, with N. K. Jesmin and Jamal Campbell's Far Sector also debuting to a strong start. However, while Far Sector has only seen one issue published so far - and will likely reach its full potential in 2020 - The Green Lantern has been leading the charge all year round, providing a cosmic odyssey replete with enough sci-fi silliness and heart to make even the most intrepid Hal Jordan critics (i.e., me) sit up and take notice.
There's a common perception amongst DC fans that Jordan isn't the most interesting Lantern out there. Even so, Morrison finds a voice for Hal here that really lends itself well to his story, which is rendered artfully by Sharp in all its vast and energetic qualities.
It's a true epic, and with Black Stars taking the series in a new direction, it's clear things are only going to get better.