10 More Most Inappropriate Marvel Comics Storylines Ever
Those bewildering and offensive Marvel story arcs that unbelievably happened.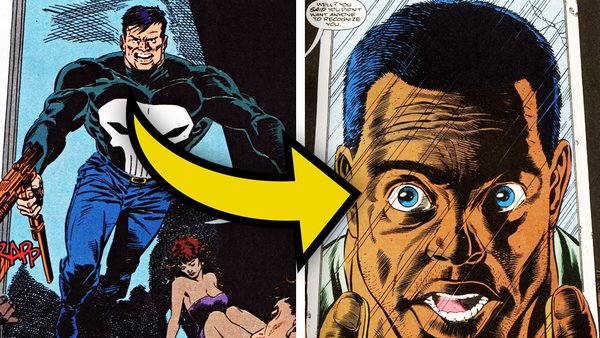 Created by Martin Goodman back in 1939 as Timely Comics, Marvel Comics is a true powerhouse of the industry and beyond. Formally changed to the Marvel name in 1961 - following a stint as Atlas Comics - this world of superheroes and supervillains has forever caught the attention and interest of generation after generation.
While the pages of the Marvel books over the decades have largely seen those heroes fighting the good fight, doing what's right, overcoming insurmountable odds, and being role models for youngsters around the globe, there have been those other times where the creative powers at this comic book juggernaut have delivered stories that are distasteful, disrespectful or downright stomach-turning in how unsuitable they are.
Given the title of this piece, this list serves as a sequel to 10 Most Inappropriate Marvel Comics Storylines Ever. As such that means that *deep breath* Shang-Chi's original backstory, Hank Pym's abuse of Janet van Dyne, Moon Knight's homophobic slurs, that infamous Spider-Woman cover, the incestuous Ultimate Maximoffs, the incestuous Hulks of Old Man Logan, Hulk's orgy, the sexual assault of Carol Danvers, Gwen Stacy and Norman Osborn's children, and the radioactive sperm of Peter Parker (yes, really) are all off the table.
With all of that in mind, then, here are ten other times that Marvel Comics left readers in bewilderment at what they'd just read.
10. How Angel And Husk Consummate Their Relationship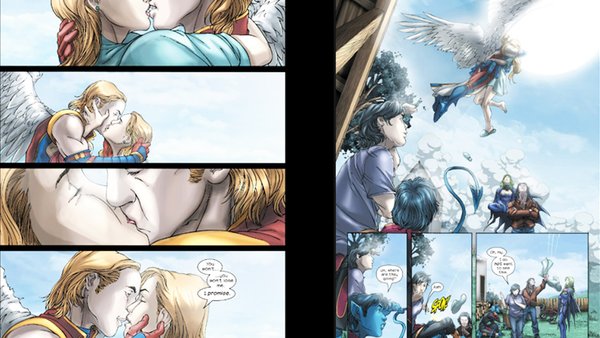 Chuck Austen's 2000s run on Uncanny X-Men is one that firmly split opinion amongst long-time fans of Charles Xavier's band of merry mutants. To make matters worse for Austen, his ham-fisted time on that title happened whilst Grant Morrison was wowing over on the New X-Men book.
Amongst the many, many questionable moments of Austin's run, was the relationship between Angel and Husk.
There are so many weird elements to this situation, which came to a head in Uncanny X-Men #440. There, when original X-Men member Warren Worthington III and the much younger Paige Guthrie become romantically entwined, Warren sits down to have a heart-to-heart with Paige's mother. Not just does Angel explain how he's afraid of having something horrible happen to yet another love interest, he also reveals how Husk had already died whilst under his supervision, and he managed to revive her.
Despite the age gap between Angel and 19-year-old Paige, her ma is all for Warren becoming an official item with her daughter. Not just that, but Husk berates Warren about how she is of "legal age to make my own mistakes in most states".
If all of that wasn't questionable enough, Angel and Husk fly up into the air and have sex above the head of Paige's mother - complete with one of her daughter's shoes falling onto the startled Lucinda Guthrie.