10 Awesome Video Game Features That Came From Contest Winners
9. Geared And Bazaar Maps - Bloons TD 6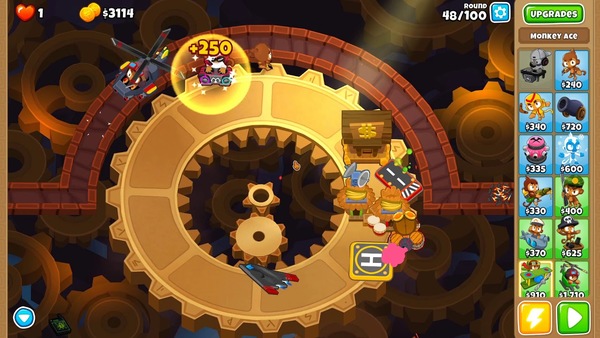 From the then-emerging genre of Tower Defence came the Bloons TD series, a franchise of browser-based games whose fun and challenging gameplay has remained popular from its inception in 2007 to the present day.
Like its predecessors, the goal of Bloons TD 6 is to protect yourself against increasingly brutal waves of 'Bloons' by means of towers, monkeys, and other elaborate defence structures.
When it comes to games with as simple a premise as this, bigger is surely better, right?
It seems the developers, Ninja Kiwi, thought much the same, as a contest in celebration of reaching 50,000 Reddit subscribers allowed players to submit their own designs for whole new levels.
With five winning maps singled out, the final decision came down to a vote by fans. Having received the highest number of votes, the innovative Geared map, which has your army fend off the Bloons on a rotating gear, was added in TD 6's 16.0 update.
Surprisingly, another map from the same contest, Bazaar, also made the cut in the later 18.0 update, ultimately giving players twice the content they were originally expecting.