10 Best Indie Video Games Of The Month (April, 2021)
3. Hitchhiker - A Mystery Game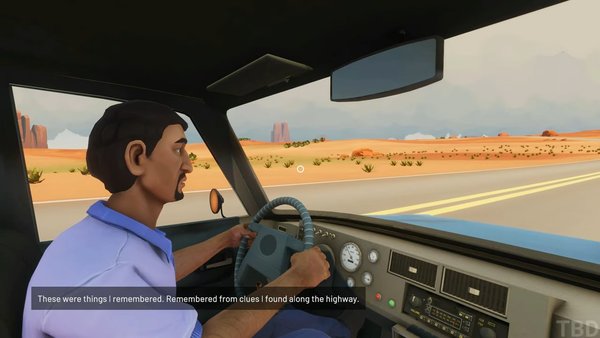 Walking sims are no stranger to the indie release schedule. Forgotten Fields received some great critical acclaim this month, despite its technical aspects unfortunately dampening a great narrative experience.
So instead, we have Hitchhiker - A Mystery Game, which taps into the niche hitchhiking simulator market. This story-rich road trip follows an amnesiac hitchhiker travelling along America's empty highways. Over five rides with five different "strangers", our protagonist begins to piece together the reason behind his strange hitchhiking odyssey.
The hitchhiking premise is put to good use, as the game innovatively creates puzzles out of landscapes and each car's interior. The character models can be a little static at times, but the voice actors do an excellent job bringing the slightly wooden characters to life.
Hitchhiker's a fantastic atmospheric experience that shifts tone from wholesome to eerie in a matter of seconds. It's the perfect indie for those looking to sink their teeth into an absorbing, asphalt-laden journey.