10 Best Video Game Wrestlers (And Who Would Sign Them In Real Life)
9. Max Thunder (Streets Of Rage) - GFW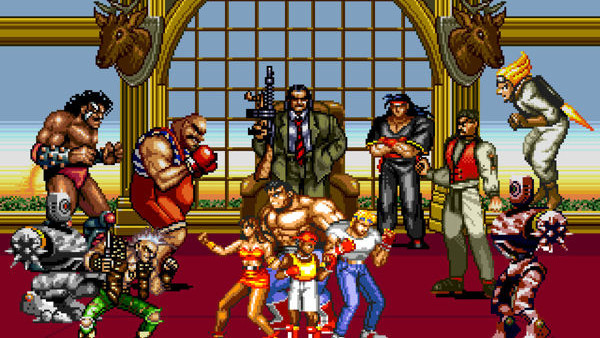 Often overlooked, even in his own game, Max Thunder is the behemoth wrestler in the excellent MegaDrive side-scroller Streets of Rage 2. Much slower but significantly more powerful than his peers, Max has classic wrestling signatures like the Atomic Drop and Bearhug as well as his own unique moves (Thunder Tackle, Spinning Knuckle Bomb) that would equally transition effortlessly into a real squared circle.
Despite appearing in a very popular game, Max was ditched for the third outing and never returned as a playable character to the franchise. Despite his strength and size he was quite one dimensional and was never taken to by the hardcore fanbase. You would have to expected this perceived lack of interest would manifest into a similar scenario in reality. Max would likely have been talent scouted by WWE and received a big initial push due to his look - but like so many others before him would probably have flopped without the support of the paying customers and eventually moved on to pastures new.
Jeff Jarrett has given second chances to those who didn't make a big enough splash in larger companies for many years and you would expect a character like Max would find a home in his current promotion Global Force Wrestling. A brief tenure in a much loved franchise would be more than enough to secure his future employment there, even if his moment in the spotlight was fleeting and came some time ago.