10 Brilliant PS2 Titles That Give You Instant Nostalgia
10. Timesplitters 2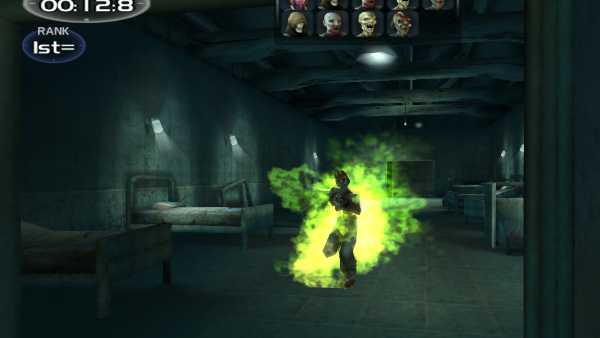 One of the most endearing and nostalgic aspects of the PS2, and older gaming as a whole, is couch co-op. In our modern internet utopia, games have frequently left couch co-op to the side (with obvious exceptions like Overcooked, Smash Bros etc) to instead focus on online multiplayer experiences.
This is a crying shame, as some of the best video games experiences are had when a group of friends gather together around the same TV to shoot ribbons into each other. Timesplitters 2 not only created these memories, but innovated the very concept of couch co-op.
Though Timesplitters 2 did make vast improvements in its single-player experience, by adding mission objectives and checkpoints, the bread and butter of the game still lives in its multiplayer. Free Radical Design has taken the FPS framework laid out by Rare's Goldeneye and applied both a major graphical improvement and gameplay innovations.
Game modes range from simple deathmatches and capture the bag to vampire and fire tag, all involving roster of 125 different playable characters, and a whole menagerie of guns gave a variety and style that could suit any player. Paired with a map creator, Timesplitters 2 had infinite replay potential, letting with spend hours with your friends, laughing and yelling at each other.