10 Burning Questions Nintendo Have Left Unanswered For 2019
9. Why Assassin's Creed III? Where's The Rest?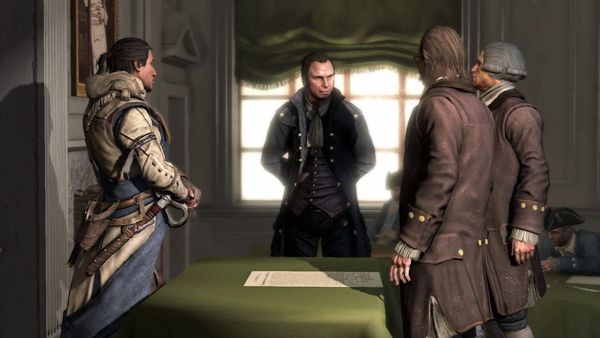 Ubisoft have always been very supportive in their working relationship with Nintendo. Even as far back as the Wii when other publishers were turning up their noses at the non-HD, underpowered white wonder, Ubisoft supported it.
Red Steel, Raving Rabbids, Just Dance, and (awful ports of) Far Cry were just some of the "treats" Ubi gave the system.
The Wii U also had a fair smattering of Ubi games: Rayman, Watch Dogs, Assassin's Creed IV and even Splinter Cell made the cut. Switch support so far has varied somewhat, but there have been genuine surprises with Mario + Rabbids: Kingdom Battle and Starlink: Battle for Atlas.
But the announcement of Assassin's Creed III hasn't set the world alight: it's got a main character who's angry and sullen, and his introduction to the Assassin/Templar conflict is undercooked.
The PlayStation 4 and Xbox One have had great anthologies or collections of titles: Bioshock, Uncharted, Halo and Borderlands are just a few sets of games to receive compilation packs.
It's not like Ubisoft doesn't know this. They've put out the AC Heritage Collection, Ezio Collection and the slightly rarer Anthology on PS3 and Xbox 360, which was exclusive to Europe.
Forget the profiteering, Ubisoft, and give Switch gamers better value than one game at a time. We deserve that much.