10 Franchises We Need To See Given The Lego Game Treatment
Breaking Bad Lego? Make it happen!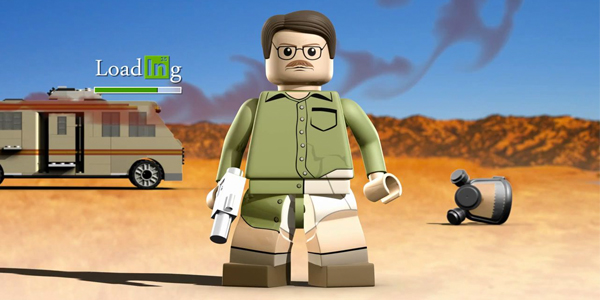 It€™s hard to believe that since 1997, 50 Lego video games have been released. Not only that but in recent years developers TT Games have had access to some of Hollywood's most successful blockbuster franchises; Star Wars, Marvel, Harry Potter and Lord of the Rings to name but a few. This mighty impressive back catalogue is consistently made up of well-crafted, family-friendly action adventure games that have received strong commercial and (unusually for licensed games) critical reception. It€™s fair to say that the universally adored Lego franchise has never been more popular based on how everything it touches seems to turn to gold - or gold bricks if you will. Part of the success of these games comes down to the fantastic sense of humour (a trait that has clearly passed on to the recent Lego Movie) used to put a spin on our favourite franchises and characters. Sequences such as a mute Darth Vader attempting to explain to Luke Skywalker that he is his father by showing him some photos of himself and a pregnant Padme are just hilarious. Similarly, witnessing Stormtroopers bump their heads whilst entering a door clearly shows that these games are lovingly being made at TT Games by fans and crucially for fans. As a result here are 10 franchises that are just begging to be made up in studded Lego duds.