10 Gaming Creators Who Died In 2019
4. Alec Holowka - August 31, 2019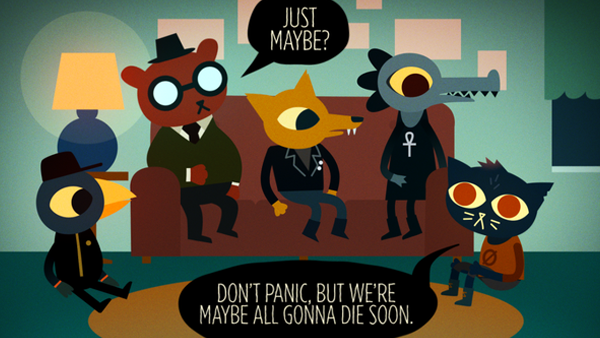 Alec Holowka was an indie game developer who co-founded Infinite Ammo, Infinite Fall, and Bit Blot. He died of suicide at the age of 35. His sister commented about the abuse allegations made against him prior to his death with the following:
"He was a victim of abuse. I will not pretend that he was not also responsible for causing harm, but deep down he was a person who wanted only to offer people care and kindness."
Holowka was best known for his work on Night in the Woods, as he was the lead developer on the project. The game won several awards, including the 2018 Seamus McNally Grand Prize at the Independent Games Festival, but that was only one of the many games Holowka developed during his career.
His first game was I'm O.K – A Murder Simulator - a side-scrolling satirical platform shooter in a retro arcade style - for which he provided the audio. He followed this with Aquaria, Owl Country, Paper Moon, Everyone Loves Active 2, Verge, Crayon Physics Deluxe, Offspring Fling, and TowerFall Ascension. Before he died, he shelved work on a game called Oceanheart, which will sadly never be completed.