10 Missable Video Game Items That Cost You 100%
9. PuPu Triple Triad Card - Final Fantasy VIII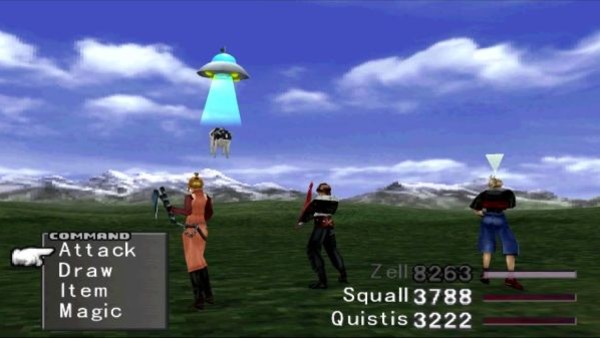 The Final Fantasy series has plenty of incredibly challenging unlockables to discover across its many entries but narrowing it down to one easy to miss item was quite easy.
Whilst it might be one of the most beloved minigames in the series, Final Fantasy VIII's Triple Triad sure has its fair share of obtuse demands. Not only does the player have to challenge specific NPCs at particular moments in order to even get a shot at winning rare cards, sometimes you must sacrifice certain rarities to win them back alongside something better later.
One of the hardest to add to your collection is the adorable yet concerningly named PuPu. In order to get a card of this intergalactic mystery, the checklist of events starts with visiting four particular parts of the world map and waiting to encounter a battle with a UFO. Afterwards, players must go to another specific part of the map and wait to come across the little blue man.
Attacking or running away from PuPu means that you'll never get this one-time card and the alien will only give it up in exchange for five Elixirs so let's hope you've kept some handy for a rainy day.
And your reward for collecting every Triple Triad card? A little star on the menu screen to show how devoted to pointless tasks you are. Wonderful.