10 Things We Learned From The EA UFC 4 Reveal
9. The Cover Stars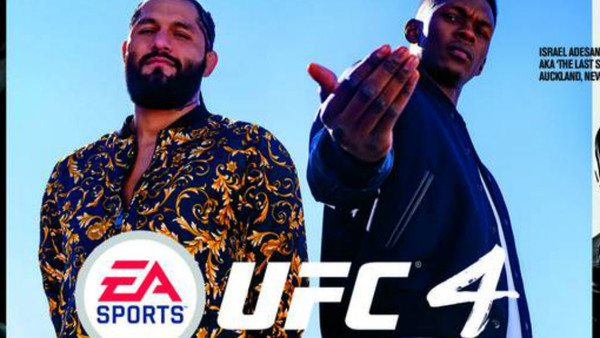 After months of speculation, EA finally revealed that Jorge Masvidal and Israel Adesanya would become just the fifth and sixth athletes to adorn the cover of an EA UFC video game.
Unlike previous entries in the series, EA UFC 4's cover diverts from the simplistic clean nature of its predecessors and instead opts for a more experimental design which arguably suits the eclectic personalities of the featured fighters better than the traditional model.
Unfortunately, it appears that the EA UFC 'Cover Curse' has reared its ugly head once more, with Masvidal being defeated by UFC Welterweight Champion Kamaru Usman in the main event of Saturday's event just hours after it was announced he would be featuring on the cover of the upcoming game.
Middleweight champ Adesanya will likely be hoping that Masvidal will be the only victim of the so-called curse as he prepares to defend his title against surging contender Paulo Costa later this year.