10 Times Lara Croft Went Too Far
9. Her Relationship With Chase Carver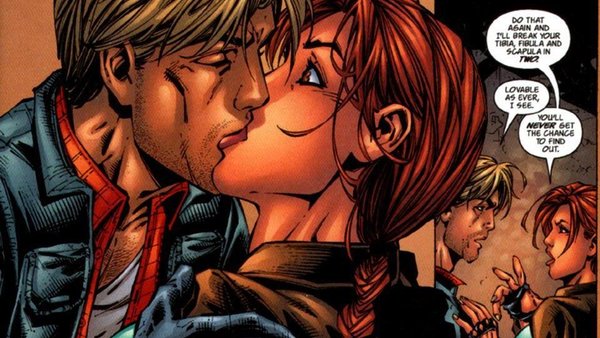 Okay, so the Top Cow Comics aren't technically counted as canon (or maybe they were by the end at the Croft Museum), but they are great fun and definitely worth a read.
In these comics it is revealed that Lara has had a previous relationship with an American treasure hunter, Chase Carver.
The two of them work together occasionally but their relationship is clearly toxic. We know Chase has betrayed Lara both professionally and romantically in the past, meaning we're always left wondering if Chase if going to betray her again.
Obviously, we're naturally protective of Lara, so to see her caught in this on/off relationship with a "dodgy" (to put it politely) character just doesn't make sense. Chase is lazy, arrogant, vain, and his treatment of women is unacceptable. Lara's involvement with this absolute sleaze is definitely a step too far. In fact, it was a bit of a relief when his character was killed off and Lara could move on without him.
It is speculated that Daniel Craig's character, Alex West, in the first Tomb Raider movie was based on Chase Carver as a way of bridging the gap between the mediums. It makes sense because they look alike and their characters are very similar.