10 Upcoming PS5 & Xbox Games That Will BLOW YOU AWAY
9. Elden Ring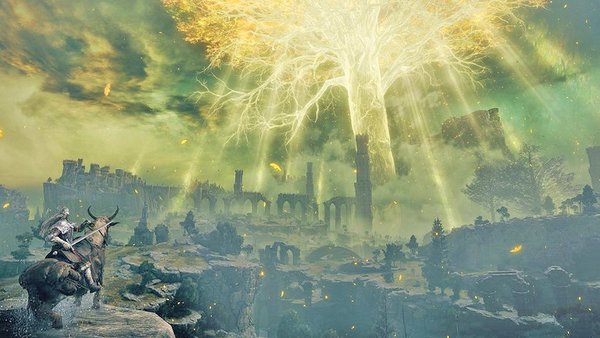 Years in the making, it's hard to believe we'll finally get our hands on Elden Ring on February 25th, 2022.
A collaboration by Game of Thrones author George R.R Martin and From Software, developer of some of the best games in history including Dark Souls and Bloodborne, Elden Ring is truly one of the most exciting upcoming games out there.
Everything about Elden Ring looks like a true evolution of the highly popular Souls formula. It looks to include the same tight, risk vs reward combat we're all used to but - for the first time ever - From Software is going full open world and allowing us to explore the world of Elden Ring in the way that we see fit.
With added mechanics such as mounted combat, optional dungeons to explore and dedicated, classic Legacy dungeons too, it looks to be packed full of things to discover, see and do. For a From Software fan, this is an absolute dream come true.
We'd be very surprised if Elden Ring is not a serious contender for Game of the Year. It could even, once again, be the game that sparks a whole new genre, just like Dark Souls before it.