10 Video Games That Gave You God-Like Powers
9. Saints Row IV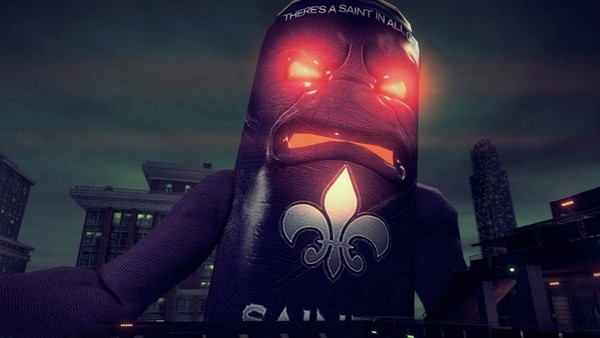 The Saints Row series has always been about wish fulfilment. From its humble beginnings as a tongue partially in cheek clone of Grand Theft Auto, the franchise has spiralled out of control to become one of the most bombastic and more importantly, self-aware series on the market.
And there's no better example of a game that lets the player feel truly empowered than Saints Row IV, in which not only are you the head honcho of The Saints gang, not only are you the PRESIDENT OF THE UNITED STATES but thanks to an alien invasion you now also have a digitally constructed playground in which to cause utter chaos.
In this virtual world, you're like The Train Man from The Matrix all dialled up to 11 as down here "you're god", being able to run at super-fast speeds, leap into the air and glide and even rain down fury from the skies as you slam back down. This coupled with the open-world madness inherent in all Saints Row games means you'll never be short of bad guys to deck and vehicles to destroy. It's like a kid playing in a sandbox with action figures and there isn't anything wrong with that.