11 Former Wii U Exclusives The Nintendo Switch Can Save
10. Mario Party 10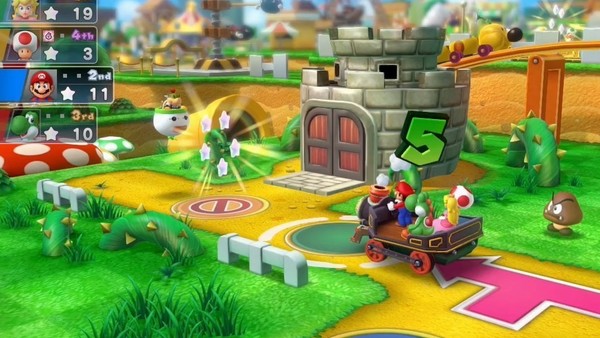 Not everybody loves Mario Party. Some call it gimmicky. Some think the board designs play slower than Monopoly. But it's a game that nonetheless will be a perfect match for Switch.
With two Joy-Cons already built into the system itself, multiplayer gaming sessions can be started immediately with no extra hassle. Heck, even four player play would be possible if it used a pass the controller approach. Or there's the option of system link between two machines.
Basically, Mario Party 10 could be ported across and take a similar approach to the 3DS' The Top 100 - or create a remaster/anthology collection of Mario Parties. A remix of content from prior instalments would certainly make it worthwhile for long-time fans, drawing in newcomers, too.
Sales surpassed the 2 million mark on Wii U so there's proven appeal. It's got mass market appeal and can be played in fairly short bursts, featuring a cast of instantly recognizable characters - all great for on-the-go gaming.