15 Best PS1 & PS2 Survival Horror Video Games
15. Dino Crisis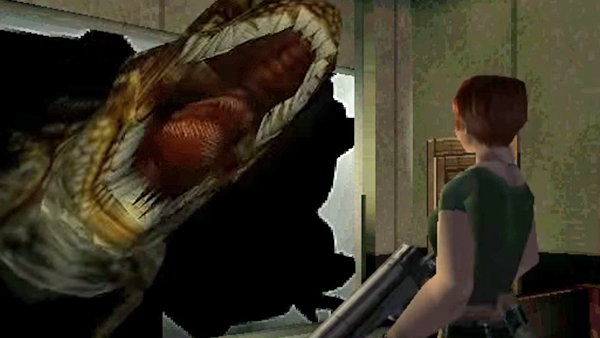 Coming hot on the heels of RE2 in 1999, Dino Crisis took the formula of the former, but replaced the undead with the recently extinct instead. Set on an island against the backdrop of meddling scientists and time travel gone awry, because why not, it was a worthy candidate to be held with its zombie outbreak cousins.

Featuring a very similar gameplay routine to the early Resident Evil's, key puzzles and backtracking et all, Dino Crisis wasn't beyond a few scares of its own. Velociraptors bursting through windows, Tyrannosaurus Rex chases (it chasing you, to clarify) and some other scares thrown in made for a cracking survival horror game.
The second one, whilst a decent game, was geared more towards arcade shooter and point scoring, and the third one...well, we don't talk about that one. Ever.
If the fan outcry for a RE3 remake is to be matched for Dino Crisis, the currently dormant series may be saved from extinction yet.
Greg Hicks
Player of games, watcher of films. Synthwave enthusiast. Has a bad habit of buying remastered games. Senior critic over at fingerguns.net. Find me on @GregatonBomb in most places.
See more from Greg