20 Best Video Games Of 2018 (So Far)
Can God of War take the top spot?
As one of the only years this generation that strutted around with marked confidence, not worrying about fixing buggy launch titles or introducing new hardware, 2018 sees the gaming industry firing on all cylinders.
The Switch's second year on the market had Nintendo introduce the unbelievably cool n' crafty Labo, Sony finally dropped God of War, a game so good it could challenge The Witcher III as best of the entire generation, and even Microsoft got back on the horse with Sea of Thieves and State of Decay 2.
Runaway, unprecedented successes like Fortnite and Rainbow Six: Siege continue to highlight why gaming as a medium is the most exciting in all entertainment, and that's before you get to delightful, emotional indie releases flying the flag for single player and storytelling.
Lastly and most recently, E3 2018 (check out all our coverage here) filled out a TON of titles we'll see across the rest of this year - not to mention how 2019 is now front-loaded with Anthem, Days Gone and Kingdom Hearts III.
For now though, as the midpoint of the year is upon us, which are the best games of 2018 so far?
--
Honourable Mention: Shadow Of The Colossus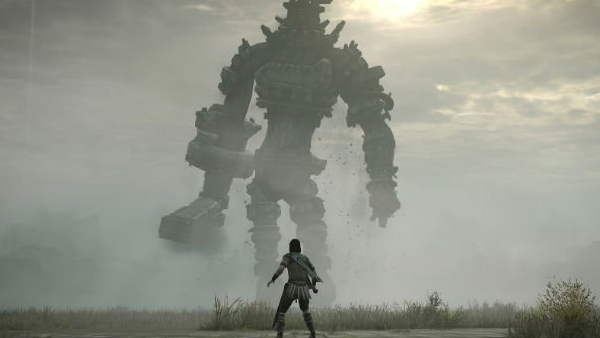 Sadly, Shadow of the Colossus doesn't quite "qualify", being it's a remaster of the 2005 original.
Still, Bluepoint's remake is easily one of the best and most accomplished of all time, combining genuinely jaw-dropping, breathtaking graphics with one of the most melancholic, self-reflective tales in all of gaming.
The story of main-man Wander's journey to save his beloved by bringing down 16 sky-scraping Colossi is enthralling even by base description - and that's before you get to the ones that swim, fly or jostle with you across sand dunes and cobbled ruins.
All that said, as far as a brand new console releases for 2018 goes, this doesn't belong.
Onward...
Scott Tailford
Gaming Editor at WhatCulture. Wields shovels, rests at bonfires, fights evil clones, brews decoctions. Will have your lunch on Rocket League.
See more from Scott