6 Dumbest Ways Video Game Publishers Tried To Get Your Money
5. RollerCoaster Tycoon Switch's 'Crowdfunding Campaign'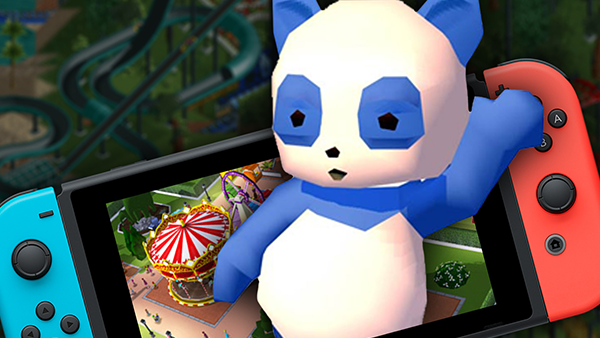 Post-2004, the RollerCoaster Tycoon series was hurtling downhill. Atari's continued leadership on the series saw the release of microtransaction-heavy RollerCoaster Tycoon 4 Mobile, as well as the laughing stock that was RollerCoaster Tycoon World.
And yet, Atari were still convinced they were in the green and doing Chris Sawyer's seminal series justice, so they proceeded to pitch their newest endeavour to the masses.
The better received mobile game RollerCoaster Tycoon Touch was set to be ported to the Nintendo Switch. However, Atari wanted you to help fund the project.
Sounds like a crowdfunding campaign, right? Wrong.
This was literally an investment. A minimum pledge of $250 would get you a cut of the profits for 18 months, but that was it. $750 or higher landed you a 25% discount on the completed game, and $1,500 or higher got you everything prior and a $40 art book. No amount got you a full copy of the game.
To make matters worse, reading into the fine print of this investment opportunity unearthed the fact that it wasn't guaranteed that the money you invest will actually go towards funding this game. It could end up anywhere within Atari. No surprises, fans hated the announcement.