7 Times Video Game Fans Lost Their Minds At Stupid Things
6. Rainbows In Diablo 3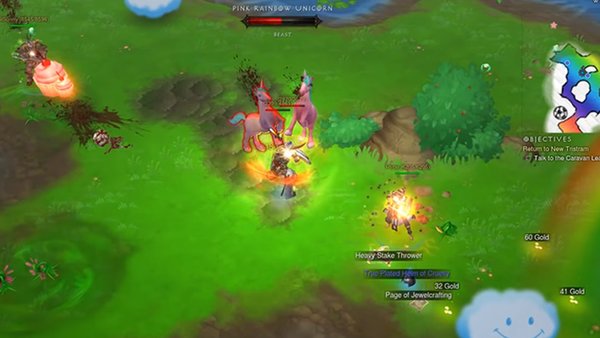 You have to love it when gamer logic trumps all else, where reality is given the "v's" and has the door slammed in its face for saying "but that's not how that works".
Now sometimes this can be a good thing, as after all, I'm pretty sure every FPS game would be far less engaging if each bullet you took saw your player out of action for six months to a year and then had to go through digital rehab and a psyche evaluation to get back into the field. However, sometimes the inverse is true and gaming logic's pig-headed nature can cause a whole world of trouble for developers playing by the rules.
Case in point is the curious "Rainbow Rage" that surrounded Diablo 3 upon its first gameplay release trailers. During the footage, the characters move across an area where the mist rising up from a river created a rainbow, and this sent fans into a complete and utter meltdown.
"A RAINBOW IN MY GOTHIC GAME ABOUT SMASHING THINGS IN THE FACE? NO I WON'T HAVE IT! THAT'S IT CANCELLING MY PRE-ORDER!"
Now obviously that's.....insane right? To have a whine about that? Well, Wyatt Cheng seemed to think so seeing as they based the effect on what happens in real life. In fact, so bemused were the team working on the game that this instance gave rise to the secret level of Whimsyshire which is so saturated with color and cuteness that it's like having love heart sweets rubbed over your eyeballs. Take THAT gamers!