7 Video Game Boss Fights You Can Secretly AVOID
7. Usha - The Sinking City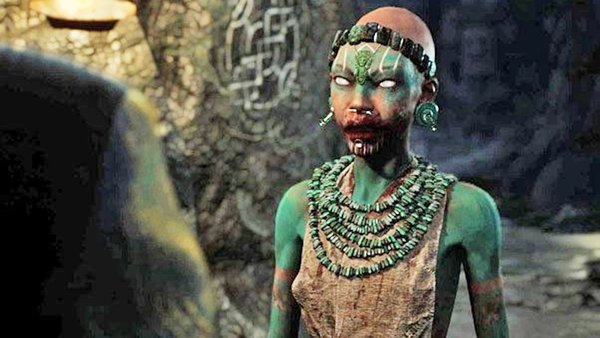 2019's The Sinking City - from various Sherlock Holmes games' developer Frogwares - remains a supremely shiny hidden gem.
A love letter to H.P. Lovecraft, you play private detective Charles Reed, travelling to the town of Oakmont to try and solve the mystery of why both he and many other people there are having bizarre visions, following a supernatural flood.
There is a whole bunch more going on, but that basic gist puts you in an explorative mindset that lets you question a huge variety of memorable characters, eventually talking to young undead priestess, Usha, about what lies beneath the town itself.
As a main revealer of plot details, there's an associated boss fight many players have, as it triggers automatically when arriving in her underwater hideout.
However, if you made a point of agreeing to her task of killing one Joseph Hill when you come across Usha earlier, you can avoid the duel... but in a notably cowardly way.
Actually popping the "Dodge This" trophy as the devs wanted to acknowledge your methods, once Hill has been taken care of and you arrive in the hideout, you can actually have a conversation with Usha, ending by saying you wish her well.
As gameplay resumes, Usha turns around, letting you literally shoot and kill her with a shot to the back of the head. This method pops the Matrix-inspired trophy and completely circumvents the fight itself.