8 Joke Video Game Weapons That Destroyed Video Games
7. Wabbajack - The Elder Scrolls V: Skyrim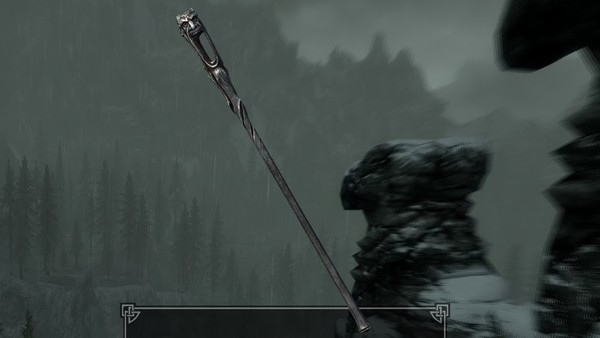 How can you not love Sheogorath from the Eldar Scroll series?
This Daedric Prince of Mischief is the literal definition of a cheeky whippet, usually only inserting himself in the affairs of humans in order to make their lives worse or at the very least significantly more surreal.
Gifted to the player after completing "The Mind Of Madness" which itself is an utterly brilliant piece of content, The Wabbajack is quite possibly the best weapon in the game...about 5% of the time.
You see the Wabbajacks true skill is that it can quite literally do everything! It can change the weather, it can turn enemies into ash piles, it can shrink, it can duplicate it can even turn your foes into cheese!
However, the downside is that you have absolutely no control over what it does.
This can result in the Dragonborn obliterating tough enemies one minute and then accidentally healing them the other. To be honest, it's not the type of weapon you should, or even can build around, but it's a joy to use each and every time you bring it to battle.