Call Of Duty: Warzone - 10 Reasons You NEED To Play
9. Increased Players And Cross-Play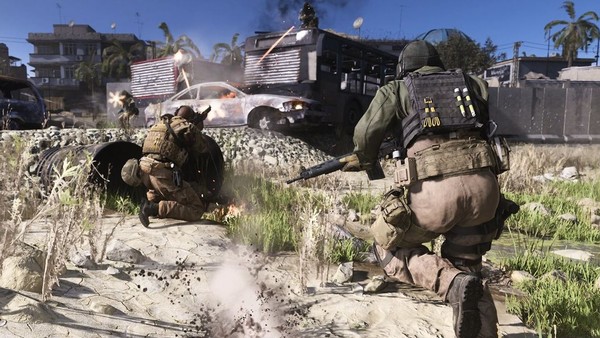 One of the biggest surprises for Warzone was its upping of the player count from 100 to 150 players in a single match. This was certainly a welcome surprise, as many takes on the BR format have stuck with 100 players, but it also showcases that the game is pushing to dominate the BR market, with the biggest iteration of the mode to date.
Despite its rocky opening, within a few hours of Warzone's launch, games were running smoothly and matchmaking, while still in need of improvement, was relatively impressive given the size of the lobbies, and looks to only improve as we move forward.
Those lobbies, much like in the base game, are filled with PC, PS4 and Xbox players alike, meaning that you can fill your squad with players outside the platform you have chosen.
You can of course choose to stick to the single platform, as being put up against the snapshot of a PC player next to a slower console player, can be infuriating to say the least.
However, including all platforms means that whatever the time Warzone's server should easily fill up with players eager to take that coveted top spot.