Call Of Duty WW2: 8 Leaked Details You're Not Supposed To Know
7. There Will Be Steelbook Collector's Editions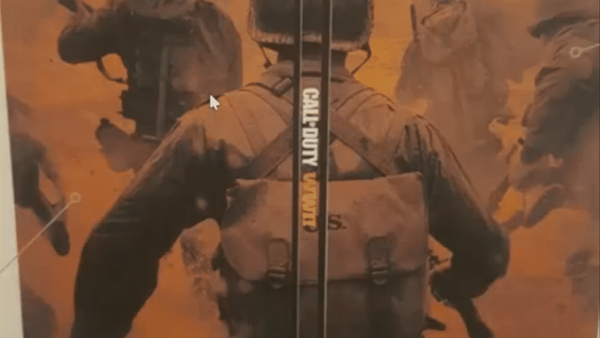 Special collector's editions have been a Call of Duty tradition since the 2003 original, and the last few have come in steelbook casing - rustic, yet robust.

The YouTube leak appears to confirm the steel packaging isn't going anywhere either, as five variations bearing WW2 branding were dug up by the source.
Past steelbook editions have come bundled with the game's official game soundtrack via digital download, bonus maps, exclusive weapons packs, limited edition art cards and other bonus feature, as well as the inevitable inflated price tag.
Expect more of the same when Call of Duty: WW2 plants its flag in high street stores, but nothing in the leaks thus far has given us any specifics about bonus features.