Madden 22: 10 Rumours You Need To Know
7. Crossplay Is In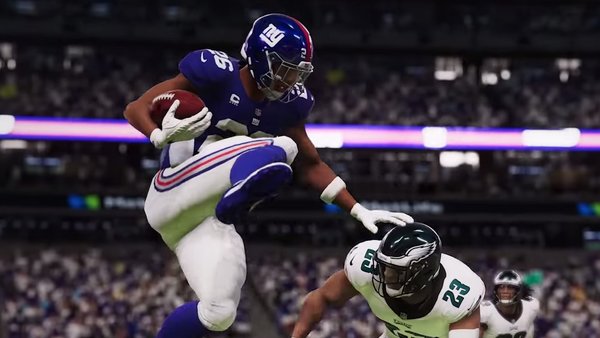 It's actually kinda' mad that crossplay didn't make the cut in Madden 21. EA must've run out of time (or maybe run into some other roadblocks) when trying to make it work, and so cut it from the game's feature list last minute.
Madden 22 should make up for that.
Playing against gamers using different hardware is slowly-but-surely becoming the norm in the industry, and EA won't want to be left behind. Plus, opening up the ability for PS5 and Xbox Series X/S users to play against one another online should help some of the less-busy online modes (like The Yard) out with numbers.
All rumours suggest that crossplay will be offered across all of EA's sporting titles this time. It makes sense, because Ultimate Team will be a focus yet again. EA are pretty much leaving money on the table by console-locking players in 2021. They won't leave that cash on the desk for long.