PlayStation Showcase: 10 Games We Could See
9. The Last Of Us Multiplayer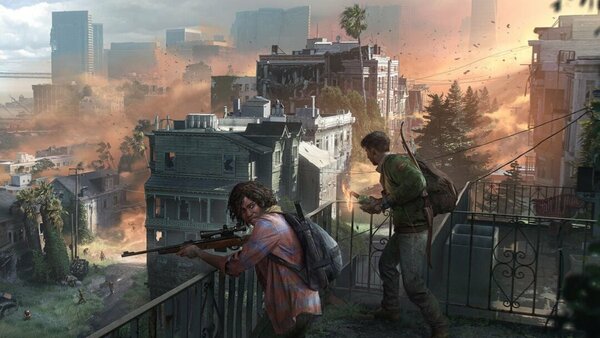 Naughty Dog's next game had been circling the rumor mill for a good while after initially being poised as a multiplayer mode for The Last of Us Part II. It wasn't until last year's Summer Games Fest that we finally got some official news on this fully fledged multiplayer spin-off. Neil Druckman spoke only briefly at the event about what exactly the game would entail, revealing a piece of concept art confirming the game would take place in San Francisco.
Druckmann has stated the game will be "in some ways bigger than any other previous games", is set within the same lore as the previous games but with a new cast of characters, and aims to combine a multiplayer gameplay experience with Naughty Dog's signature brand of storytelling. We can only assume the game will reflect something similar to the faction's mode in the first game, although with the promise of a more narrative focus, perhaps a co-op-based, open-world concept could be on the cards.
We should finally get a look at what exactly this project will look like soon, as Druckmann last year stated that we would be seeing more this year and has reaffirmed more recently in a blog post on the Naughty Dog website that more information is coming later in 2023. Given the timing of this showcase and with the series 10th anniversary fast approaching, not to mention being reasonably fresh off the heels of the HBO show, it seems like there is no better time for Naughty Dog to show off their next installment.