Ranking Every Modern Need For Speed From Worst To Best
9. Need For Speed: Payback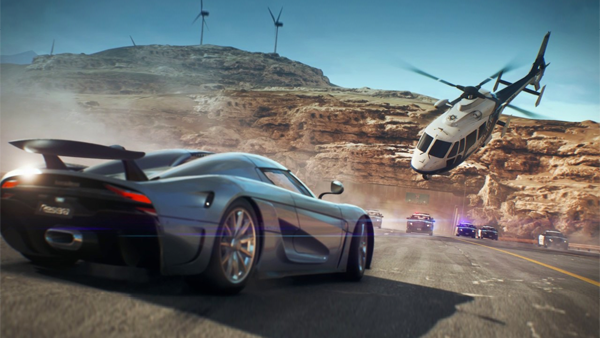 Need for Speed: Payback is a game that improves upon its predecessor but makes one fatal mistake.
The previous game, Need for Speed (2015), suffered from online-only functionality, poor handling, and a lack of variety. Payback rectifies these mistakes by making the game playable offline while improving on the car physics and making its open world more diverse. Unlike the rainy nights of Ventura Bay, Fortune Valley boasts a Las Vegas-inspired city as well as a sprawling desert. The single-player campaign also has more stakes this time around with a cast of characters going up against a criminal underworld.
But while these go a long way from undoing the issues found in the 2015 reboot, Payback has the dreaded microtransactions. This occurs during customization as players will gain Speed Cards that contain random upgrade parts. But the randomized system makes improving your ride a hassle as you will almost never get the part you want to improve certain stats. This is when the game encourages microtransactions where desperate players will spend money to gain more tokens in order to get the parts they want.
Customization is one of the key aspects of numerous racing games as it promotes player expression. Payback makes the cardinal sin of ruining this with its randomized system combined with EA's greedy practices.