Spider-Man: Miles Morales - 10 Biggest Reveals And Screenshots From Game Informer
5. Spider-Cat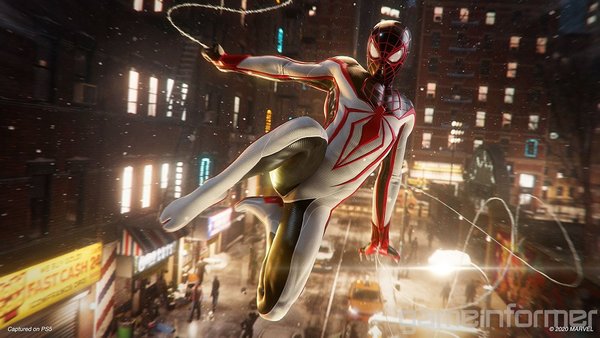 This is a pretty barmy idea, but one that it's hard to fault Insomniac for. One side mission in the game sees Miles Morales tasked with rescuing a store owner's cat who he, surprisingly, has named "Spider-Man." He doesn't have much faith in the wall-crawler saving his beloved pet, but Miles does after tackling a number of thugs in a warehouse.
Putting the cat in his backpack, Miles swings back to the store and, in a cute animation, the furry feline occasionally pops his head out to admire the view.
However, when players eventually unlock the "Cat Suit," the cat dons a Spider-Man mask and accompanies Miles on his missions, leaping out of the backpack when the hero pulls off particularly tricky combos to perform slash attacks on his foes!
As silly as it might sound, it's a fun little addition to Spider-Man: Miles Morales, and one that will shake the gameplay up in a significant way when the webbed wonder dons that particular costume.