Super Nintendo World's Power-Up Band At Universal Studios Hollywood Revealed
Everything you need to know about Super Nintendo World's interactive elements.
Imagine stepping into a real life Mario world where you can collect coins and keys by punching blocks and tapping pads. Universal Studios Hollywood are bringing every gamer's dream of entering the world of the Super Mario Bros to life!
Super Nintendo World in Hollywood is set to open on 17th February and allows you to become part of the game. The new land is filled with interactive features that you can access through a Power-Up Band.
After you've linked your chosen Power-Up Band to Universal Studios Hollywood's App, you can keep track of your scores and become part of a team. Your team is decided by which Power-Up Band you choose. Depending on who you're favourite character is you can select a Power-Up Band themed to either Mario, Luigi, Princess Peach, Princess Daisy, Yoshi or Toad.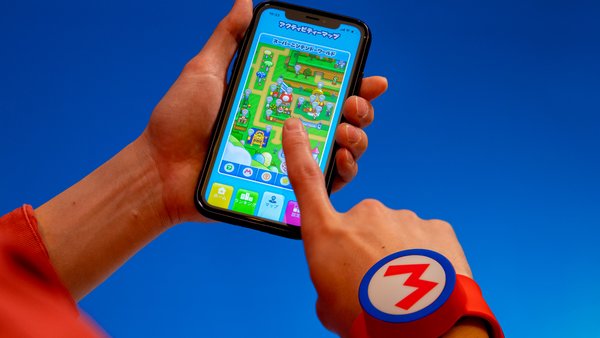 So how exactly do you score?
Just like the games, you can earn coins through punching the famous "?" blocks. The Power-Up bands also unlock games within the land. You can even unlock Key Challenges from Goomba Crazy Crank, Koopa Troopa POWer Punch, Piranha Plant Nap Mishap and Thwomp Panel Panic. If you succeed you gain the ability to face the final boss battle with Bowser Jr.
When riding the land's attraction "Mario Kart: Bowser's Challenge", you can also keep track of your scores. Tap your Power-Up Band on the kart's steering wheel and you'll be able to keep track of the coins you collect and also see how you do against your friends and family.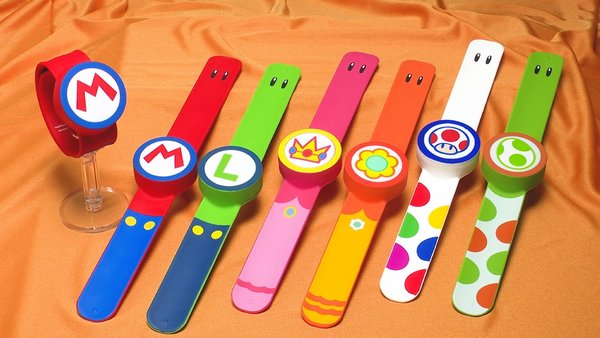 Universal have also confirmed that guests with Power-Up Bands will also get "enhanced" experiences whilst meeting the new land's characters Mario, Luigi and Princess Peach.
Power-Up Bands are not included as part of your admission to the land so you do need to purchase one either when you enter the park or within the land itself.
With the new land opening in just over a month's time, it's time to get excited to join Mario and Luigi in a real life Nintendo game.