10 Biggest AEW Scandals
In which the babyface promotion draws heat - featuring Hikaru Shida, CM Punk and Matt Hardy.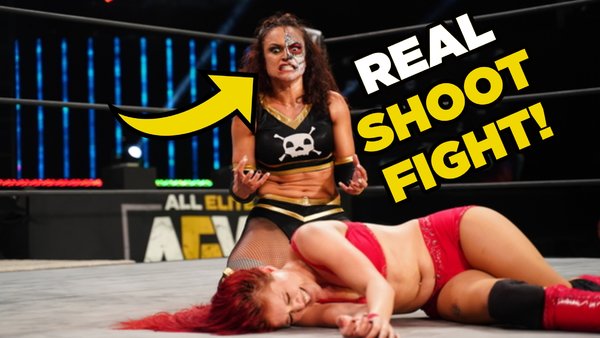 If the title scans as counterintuitive, that's because All Elite Wrestling, generally, is an excellent, competent and well-meaning organisation that fosters excellent morale as a result of its expressive, meritocratic platform.
If a wrestler gets over, that wrestler is almost invariably rewarded with a consistent push and a level of trust that allows them to connect with the public on their own distinct terms. AEW is a run by a passionate lifelong wrestling fan, in Tony Khan, who just happens to be the son of a billionaire. It's a corporately-financed passion project.
It would be stupid to label it a utopia or anything naive like that. Nepotism is rife in AEW, and the grim reality is that the league is infested by a lot of the dreaded "solid hand" white men who feature in storylines far more strongly than, for example, Riho and Serena Deeb. The former is a quarter hour ratings draw, the latter one of the very best wrestlers in the world irrespective of gender. Their sporadic presence is hardly a scandal, but it does hint towards something within the core of the organisation that is far from "world-changing".
Ultimately, AEW is a corporation that exists to generate revenue, and not a friend's club - which explains some of the following...
10. Ivelisse Refuses To Sell For Thunder Rosa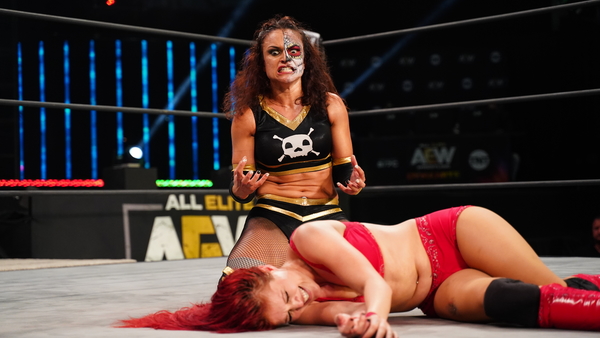 AEW felt they had to take a chance with Ivelisse, who has developed a reputation as a sh*t disturber throughout her career.
With the most experienced, joshi arm of the division stuck in Japan as a result of the pandemic, and various greener prospects failing to perform under the harsh glare of the televised stage throughout the summer of 2020, Ivelisse was called in on a temporary basis. She could go, working a physical, convincing style to a consistent standard. She could also blame the direction of the wind and her star sign to explain why she never made it big.
The dog ate her professionalism in an infamous match versus Thunder Rosa on the September 16 Dynamite.
They worked a feisty collision that doubled as a compelling match, when it wasn't incredibly awkward. Ivelisse, under the belief that she had somehow been victimised, accused Rosa of forgetting certain spots, which resulted in an exchange of stiff, shoot blows. The furore was dampened in the aftermath - it was claimed by several reputable outlets that they simply worked a hard-hitting match - but Ivelisse's face disagreed. Sat in a Thunder Rosa hold, her eyes glazed over in boredom as she failed emphatically to sell any pain or duress whatsoever.
She looked less like she was being worked over, and more like the 62 year-olds who fall asleep on front of WWE programming to account for the stable hour-to-hour viewership.