Ric Flair Shoots On Seth Rollins After WWE Fan Attack
Flair wasn't keen on Seth Rollins' response to that fan ambush on WWE Raw.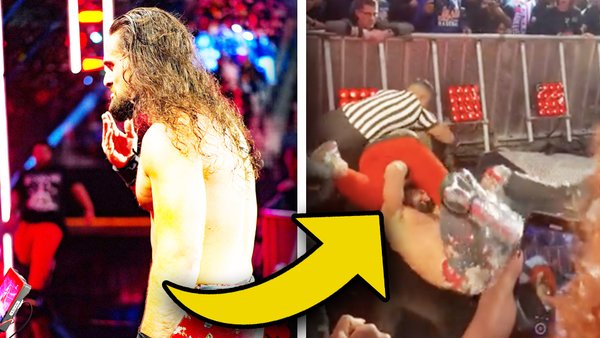 Ric Flair has been very outspoken about all things WWE lately.
Now, the 'Nature Boy' has turned his attention away from the company generally and onto one specific subject: Seth Rollins being attacked by an invading fan on the 22 November episode of Raw. Flair told listeners tuning into his new podcast that Seth shouldn't have admitted to TMZ that he was "terrified" by the incident.
Also, Ric doesn't think TMZ covered themselves in glory by even interviewing Rollins about the ambush; that statement will puzzle some, because this controversial Raw invasion was right up the website's street.
Obviously, 'Slick Ric' is looking at things from an old schooler's perspective. He was brought up in an era where kayfabe was the law, and pro wrestlers certainly didn't admit weakness in front of fans. That's what he thinks Seth did by talking so openly about the fright he got.
Flair went on to say that Rollins should've went for the fan in question, because WWE would've covered any lawsuit that came from his retaliation. He thinks it's a bad look that a current heel 'admitted defeat' so publicly after the fact.
Create Content and Get Paid
---