Seth Rollins Admits He Was "Aghast" At WWE's 'Eye For An Eye' Match
"I thought it was ridiculous and a bit of a joke!"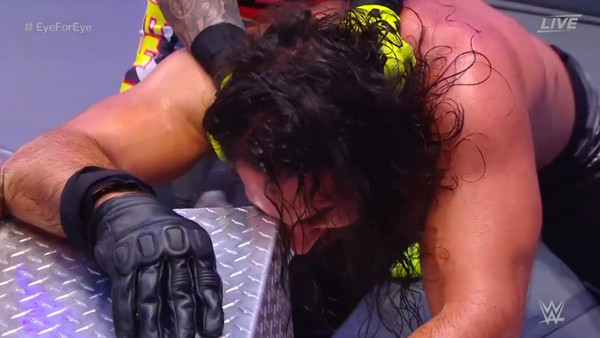 Seth Rollins told talkSPORT's Alex McCarthy that he thought WWE's 'Eye For An Eye' concept was "ridiculous and a bit of a joke" when the gimmick was first pitched to him.
Nobody will be surprised to hear that the match was Vince McMahon's brainchild, but they might be stunned to learn that the boss had almost nothing to do with the actual execution of his idea at Extreme Rules. That fell to Rollins, Rey Mysterio and agent Jamie Noble - the trio were "99.9%" responsible for the layout and finish.
Seth did reveal that WWE shot an alternate ending with prosthetics, but McMahon didn't like how it looked and so scrapped that from the final broadcast.
After being told about the grisly stip, Rollins said he was "aghast" and didn't know how they could make it work. The more he thought about things though, he realised that Vince was setting everyone a challenge, and it was up to them to see it through.
Positivity is everything, folks.
Afterwards, everyone was "pretty proud" of how things turned out. It's unlikely, however, that we'll see a sequel any time soon. Seth only has so much vomit.
Create Content and Get Paid
---