Vince McMahon Was "Never High" On Dolph Ziggler, Didn't See Him As "Top Guy"
Even when he won the big gold belt, Vince McMahon wasn't all in on a Dolph Ziggler mega push.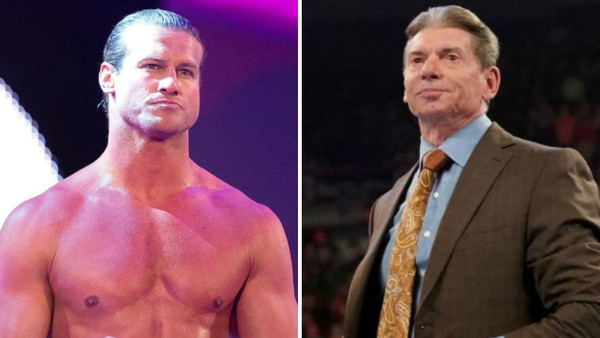 Vince McMahon was "never high on" the recently released Dolph Ziggler.
The former World Heavyweight Champion exited the company earlier this week, with WWE releasing more than 20 main roster and NXT talents during the promotion's latest round of wrestler cuts.
And as Dave Meltzer would note during the latest edition of the Wrestling Observer Newsletter, despite holding a world title in WWE twice, Vince McMahon was actually "never high on" 'The Show-Off'.
In fact, according to Dave, McMahon even went as far as to let the writing team know that his runs with the World Heavyweight Championship were only "short term and that he wasn't a top guy."
Ziggler first signed with WWE all the way back in 2004. And while he would pick up a number of titles, occasionally build up momentum and find himself in a main event spot, and won the NXT Championship as recently as last year, he wasn't used that much at all during his final months with the company.
Interestingly, Meltzer also explained how he could see Dolph potentially popping up in AEW in the future, with the former United States and Intercontinental Champion already appearing on Being the Elite opposite his brother Ryan Nemeth.
Will an official "Nick Nemeth is All Elite" post find its way onto X before the end of the year? Only time will tell...